Walk by the Bay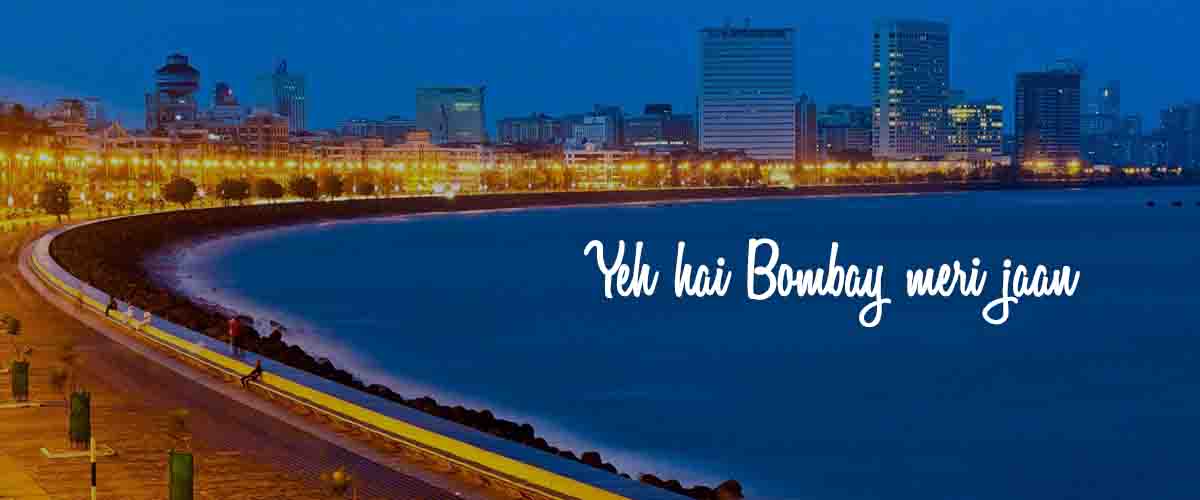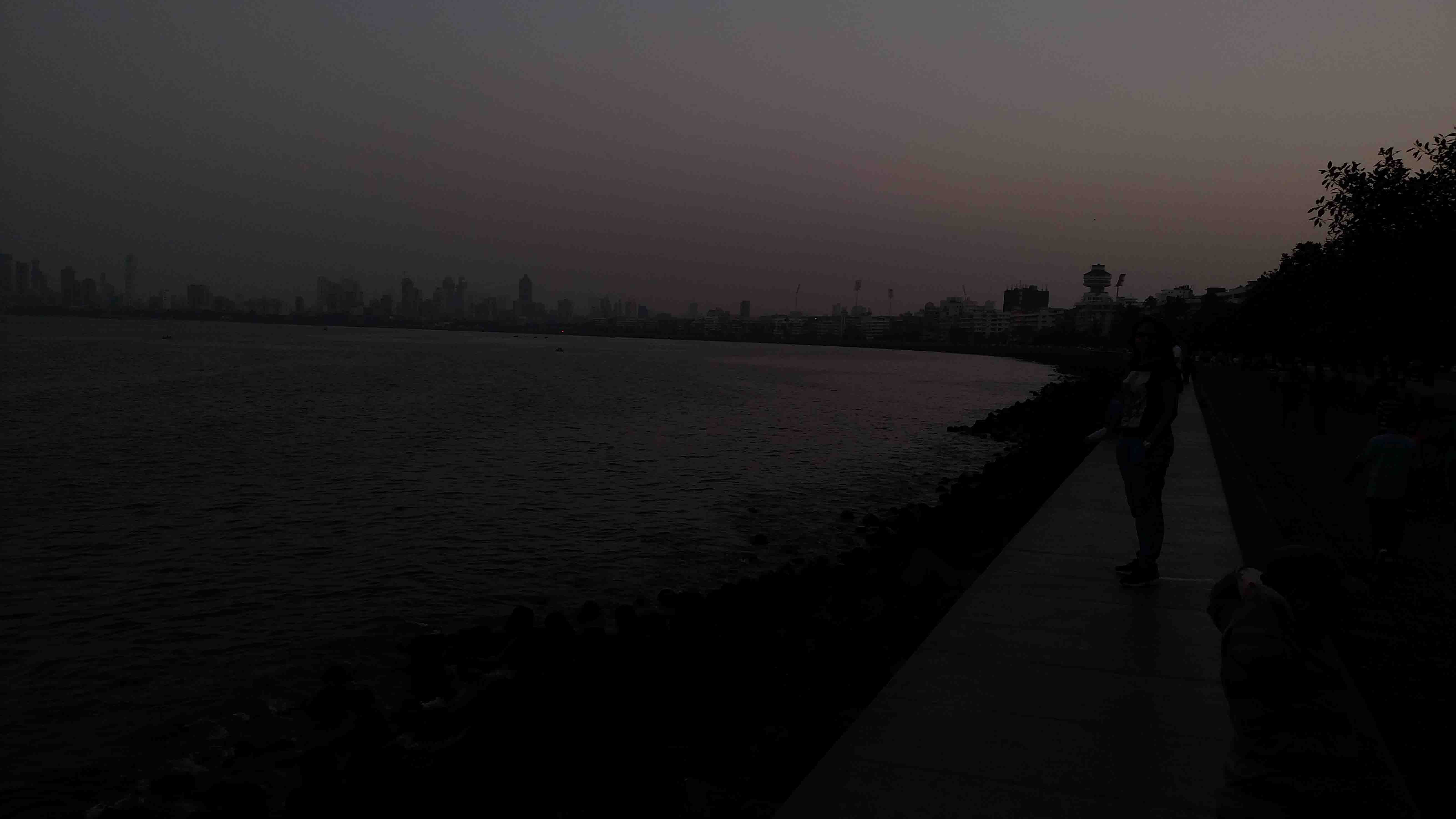 An amaranthine city leaving its mark amatively. City of dreams now may sound old, yet it's a city that never sleeps. I like to call "Bombay" more than "Mumbai. The charm of South Bombay is mesmerizing. You may love the new developments in Mumbai, yet, there's love for old buildings in South Bombay. Malls are overrated, it still can't beat the feel of walk by the bay, especially early morning. Food Court puts forth a range of platter, satisfaction comes over "chana zor garam"  (masala beaten grams) or "Bhutta" (roasted corns) and a "cycle chai" at the Nariman Point.
Experience the early morning walk by the bay as we did on Saturday Morning and see the diversity of Bombay. View of Bombay's famous necklace at the dawn, clear sky, flock of birds flying, dog relaxing at nariman point. Roads are empty. A part of road is blocked for kids to skate. Parking is in ample. Busy city seems less quiet, but not passive. People in Bombay are into some different world. You experience a flip side of them. They are not someone who are dressed up and ready to go office. Not in hurry. Some are just there to sit around the Arabian sea, some are jogging, some are exercising, some are doing yoga, someone is doing Surya Namaskar, some people are meditating, someone is supporting old-age with the wheel chair, many have a morning walk with their pets, Couples having a chit-chat, group of people gossiping over a local chai. Faraway in the sea, en-number of fishing boats are visible. I like to call its regional name "Naiya with his Khivaiya". It also reminds me of a song,
"Chal kheva re kheva re naiya kheva, machli hai sagar ka meva….." 😀 Hope you all have heard the song as this is not so famous or common. 😛
Marine Drive or Nariman Point (whatever you may like to call) is where Mumbaikars come for a few moments of freedom from the stresses of commuting, of high living costs, of cramped homes. It is a place that breathes possibility. Bollywood filmmakers have long exploited its majestic arc to show Bombay as a city that sets you free. Young couples turn their backs on the world, cuddling and kissing, unmindful of the throngs behind them, throngs who generally leave them alone. In claustrophobic Mumbai, where privacy of any kind is at a premium, Marine Drive affords anonymity. Here, at least, Bombay lets lovers be; in any other Indian city they would be routinely disturbed and harassed.
In such moments, what is missed is travelling in open double-decker bus. 😀
Recollecting few things I heard, Amitabh Bachchan would recall the time when he slept on a Marine Drive bench at night. Years later, many of his films were shot here. In one, Muqaddar Ka Sikandar, he rode a motorcycle down the road, rakishly dressed and singing with abandon. It was a statement of having finally arrived, proof that having made it in Bombay you can make it anywhere. After all, as the song from the 1956 film C.I.D. goes:
"Ae dil hai mushkil jeena yahan, zara hatke, zara bachke yeh hai Bombay meri jaan."
(Oh my heart, it's very difficult to live here, be careful and be warned, this is Bombay, my love.)
The song subsequently became the de facto anthem of this tough metropolis.
The three-kilometre stretch along the waterfront extends from Nariman Point to Chowpatty, disappearing into Walkeshwar and, beyond that, tony Malabar Hill. The famous Art Deco, buildings, however, run only along about one third of the drive; after them come the gymkhanas with their open cricket fields, followed by a run-down aquarium, a modern tower block that is a hostel for female students, and at the far end, Wilson College, built in 1889 in the Victorian Gothic style. I have always been in love with this Victorian Gothic style construction of Wilson college.
This 3km stretch has been giving me mu space and time to make tough decisions of my life. Every time I am crossroads, coming here early morning or late night, makes me listen to my heart. Sound of waves brings me peace. I find myself lost amidst endless abundance nature of vast ocean. Love the smell of sea.
This slideshow requires JavaScript.
Comments
comments
---