Taarein hai baarati – Peru Folklore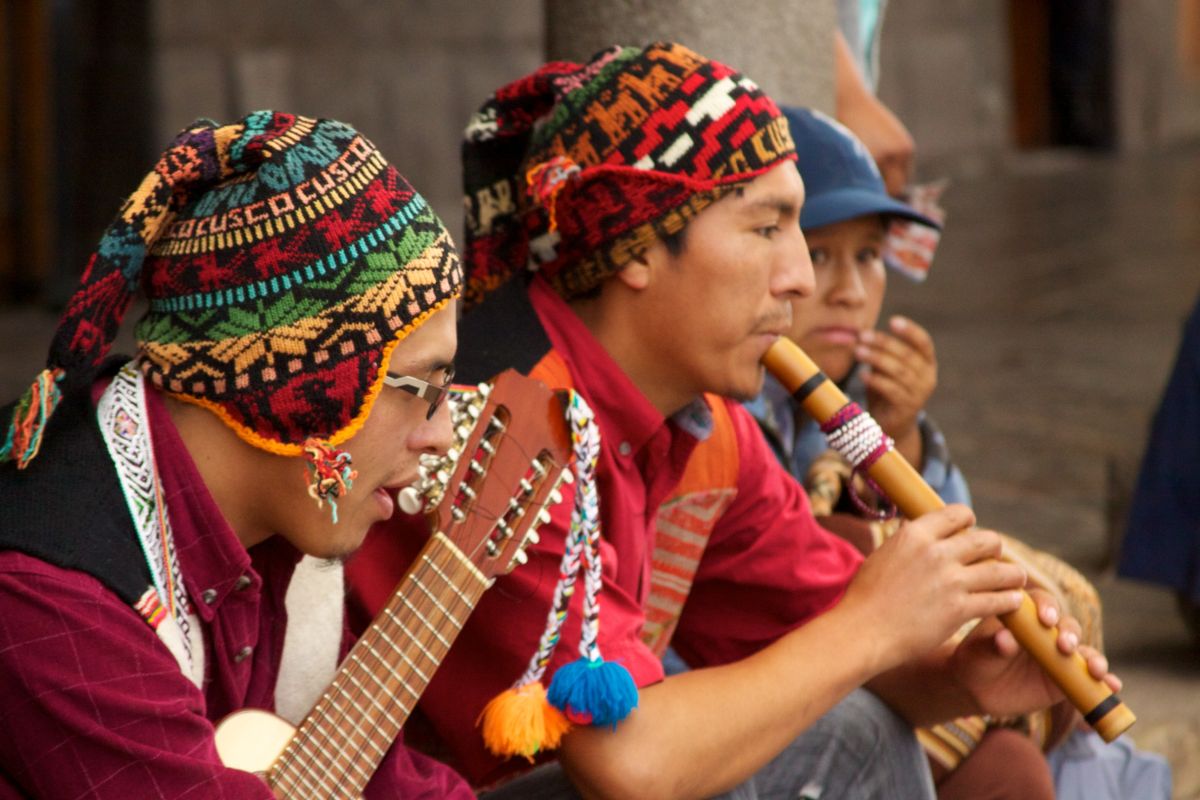 We all have list of favorite songs. I am sure Taarein hai baarati is in the favorite list of almost everyone. Originally it is an Andean folk music.
Andean music is a group of styles of music from the Andes region in South America.
Original chants and melodies come from the general area inhabited by Quechuas, Aymaras and other peoples who lived roughly in the area of the Inca Empire prior to European contact. This early music then was fused with Spanish music elements. It includes folklore music of parts of Argentina, Bolivia, Ecuador, Chile, Colombia, Peru and Venezuela. Andean music is popular to different degrees across Latin America, having its core public in rural areas and among indigenous populations. The Nueva Canción movement of the 1970s revived the genre across Latin America and brought it to places where it was unknown or forgotten.
Here's the original folk version and then the 1916 version, then 1970 version, the hindi music version.
The folk music
The 1916 version
The 1970 version
1997 Bollywood music version with Indian musical instruments
El condor pasa is an 18th century Peruvian folk melody. Around 1916, Peruvian composer Daniel Alomias Robles notated this popular traditional melody and used it as the basis for an instrumental suite. The 'My choice' words are by Paul Simon!
El Cóndor Pasa (The Condor Goes by or Flies by) is a song from the zarzuela El Cóndor Pasa by the Peruvian composer Daniel Alomía Robles written in 1913 and based on traditional Andean folk tunes.
It is possibly the best-known Peruvian song worldwide due to a cover version by Simon & Garfunkel in 1970 on their Bridge Over Troubled Water album. This cover version is called El Condor Pasa (If I Could).
Comments
comments
---